LINK Centre social worker will be found on duty every working day replying enquiries. EMs could contact us by phone, email, fax, mail or drop in the office to ask for help or enquiry. The responsible social worker, employing information counselling techniques, will provide EMs with useful information, immediate assistance or make referrals.
Sight Translation Service
LINK Centre recruits EM staff with different ethnic background and able to communicate in English and/or Chinese. They will provide sight-translation service to Non-Chinese and English speaking EMs. EM staff will provide verbal translation and explanation in their respective languages, such as Urdu, Hindi, Nepal, Bahasa, Indonesia, etc.
Counseling and Referral Service
The registered social worker will assess the service user's problem and give immediate and appropriate help, including apply for tangible service, professional counseling, or referral to appropriate government department or agencies. Our EM staff could assist in translating if necessary.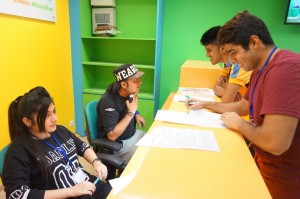 LINK Centre proposes to conduct reaching out service which includes a number of home visiting to EMs.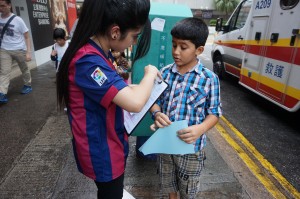 Job Matching and Referral Service
LINK Centre establishes network with enterprise which are interested in recruit EM workers. The service user who are fit for some vacancy, we will refer them to the appropriate company. If the EM job seekers are failed in the application during the job matching and referral service, they will be referred to our employment consultation service to get advice and supervision.
Employment Consultation Service
LINK Centre provides individual employment consultation service. The responsible social worker will help clients to understand their personality types, potentials, interest and abilities so as to make appropriate decision and plan for career development, or give them some advice for setting employment goals and enhancing employment abilities, such as refer them to participate in language classes, employment training workshop and so on.
Community Resources Support Service
LINK Centre allocates space in the centre to set up a Community Resource Corner. The Corner is composed of, Reception Counter, Social Information Booth, Learning & Entertainment Corner / Toy library, Internet Corner and Youth Activity Room. Newspapers, books, social service leaflets, computers, television and children toys and games are installed in the corner.
Home Visit
Our social worker accompanied by EM language-speaking staff conduct home visits regularly to show support and care to EM families!  We would like to understand your HK experiences, introduce community resources to you, and provide service referral!
Please feel free to drop down your contact for Home Visit! We will get back to you soon!


Responsible Workers: Miss Ann & Kiran