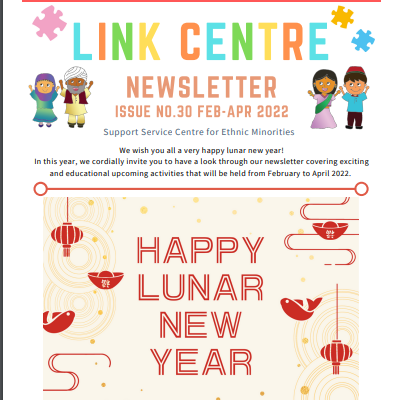 Newsletter Issue no.31 (May-Jul 2022)
Hello Summer!
We wish you good health and happiness in life.
We cordially invite you to have a look through our newsletter covering exciting and educational upcoming activities that will be held from May to July 2022.
Come to LINK Centre to get a copy, or please click the link below to read it online!